Bo Bennett, PhD, DTM
Bo joined Toastmasters in 2003, after a painfully embarrassing speech given to a room full of his contractors. Desperate to improve his speaking skills in the least time possible, he devoted full-time to being a Toastmaster, and completed all 40 speeches in a record 6 months. He served the required leadership roles to achieve his DTM is record time of just over one year.
In 2004, Bo created the FreeToastHost website hosting platform for all Toastmasters clubs. Today, FreeToastHost hosts over 10,000 clubs -- around the world.
In 2008, Bo started the Toastmasters Podcast, which began as a district podcast, then in 2010 transferred ownership to Toastmasters International, to become the organization's first official podcast. Today, Bo, with his friend and business partner, Ryan Levesque, continue to host the podcast that serves as the voice to over a quarter of a million members worldwide.
Bo received his Bachelor's degree in Marketing, Master's degree in general psychology, and PhD in social psychology.
Ryan Levesque
Ryan Levesque is co-host of the Toastmasters Podcast. He joined Toastmaster in 2001, and has remained actively involved at the club and district level.
Mr. Levesque holds a BA in English from the University of Massachusetts, Amherst, where he graduated Phi Beta Kappa. After working for a multi-national engineering firm for eight years, Mr. Levesque left his career in business services in 2007 to join fellow Toastmaster Bo Bennett in the launch of a new company: iGrOOps LLC. Mr. Levesque serves as President of the company.
Mr. Levesque gratefully acknowledges that involvement in Toastmasters has led to many exciting opportunities, personally and professionally.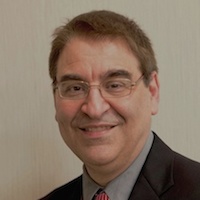 Greg Gazin
Greg Gazin, "The Gadget Guy", is a serial entrepreneur, freelance technology columnist, small business & technology speaker, an avid Podcaster and producer of Toastcaster.com.
Greg's columns currently appear at Canoe.ca, G4TechTV Canada, Troy Media, GadgetGreg.com, GadgetGuy.ca and others. He's also appeared on a number of Tv & Radio Programs including CBC's Blue Sky, CTV NewsChannel Express and CITY TV Breakfast Television.
He's recently published his 1st book: Corey OutSMARTs the Butterflies.
Greg is also a dedicated and Distinguished Toasmaster and currently serves as a Past District Governor, Toastmasters District 42 (Alberta/Saskatchewan), Entrepreneur 25+ years.