About Archieboy.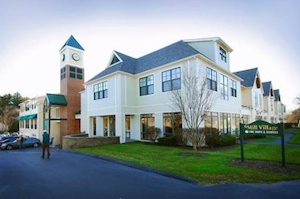 Archieboy Holdings, LLC was formed in 2001 by Bo Bennett as a holding company for several web properties. Today, the focus is on helping others succeed through web-based tools and state-of-the-art webhosting.
Our Mission.
With our hosting clients, our mission is to directly and indirectly increase client revenue, client web exposure, and client/user interaction. With our web properties, our mission is to create web properties that are enormously successful as measured by utility, impact, and/or profitability.
The Virtual Lifestyle.
The Internet has changed the world in so many ways, and the changes have just begun—relatively speaking. Running an Internet-based business is not easy, but the associated rewards, especially the virtual lifestyle, make the challenges well worth the effort. At Archieboy Holdings, we have been living the virtual lifestyle for over a decade (don't let the office building fool you—we only show up about twice a month to collect our mail). With the advances in technology and wireless infrastructure, there are few places left in the developed world where the Internet is not available. The term "going to work" takes on a new meaning that involves flipping open an iPad cover rather than allowing one's mind and body to slowly decay in a 2 hour daily commute. If you are living the "commuter" lifestyle, and you had enough, it might be time we talked about your future and how Archieboy can help.
Web Properties.
One part of our web property business is about creating web properties, launching them, and then finding suitable buyers for the properties. The other part of our business is working with individuals and organizations on creating custom web properties. We are not simply a web developer or design firm; the web properties we build are inextricably linked to business, marketing, and operations plans. They incorporate some of the highest level programming available, as well as psychological principles that lead to seamless interactions between machine and human.
We work with our clients from the idea stage all the way to the launch and beyond, helping them to create your ideal web property. Even if our clients come to us with an idea as vague as "some kind of online business" or "something better than our competitors'"—we can work with that.
We offer ongoing services for those clients who wish for our continued involvement in a project. This can include, but is certainly not limited to:
Web hosting and server maintenance
Ongoing property development (programming, design, updates)
Support for staff and/or users
Business management
Consulting
Our ongoing involvement can provided as a set monthly fee, a per user fee, or "on demand" (as needed).
Investment.
Our web properties created, designed, launched, and ran by Archieboy have sold anywhere from $1,000 to $20,000,000. The required investment for custom web properties can vary greatly based on their complexity, so it is best to contact us so we can discuss your needs. Financing is available to qualified buyers, or in some circumstances, an agreed upon monthly fee can significantly reduce the initial investment. Partnership opportunities might be available that require little or no cash.
Our Contact Information.
Our address is:
Archieboy Holdings, LLC.
365 Boston Post Road, #311
Sudbury, MA 01776

Our telephone:
978-460-2281
To contact us online: