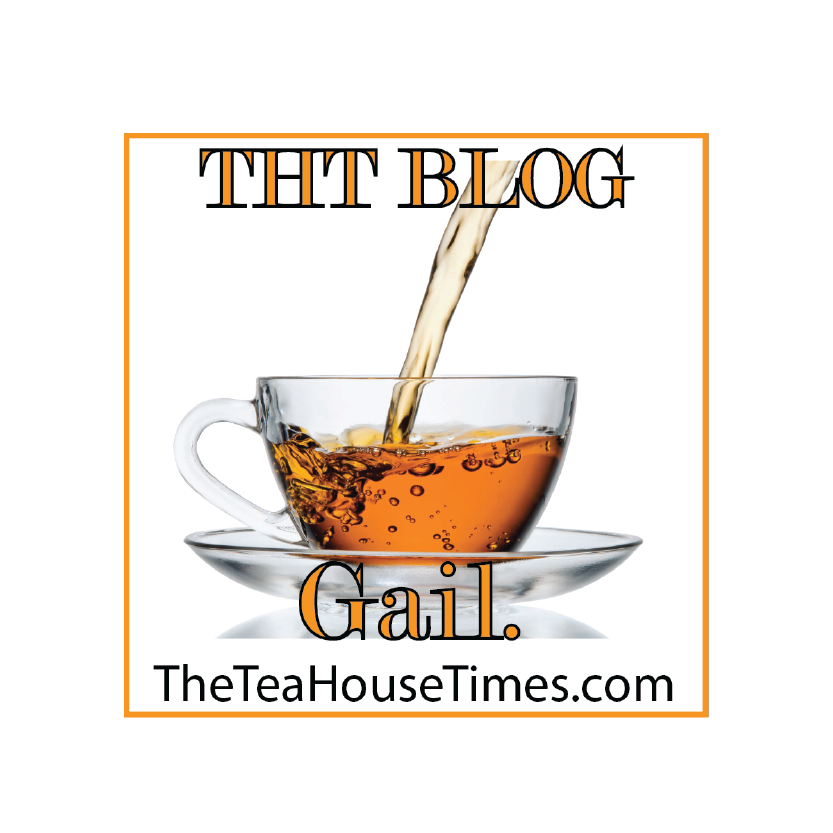 By now you know that my business, The Tea House Times, is celebrating 15 years this year. For that, I must thank all of you!!
Over the years we have introduced many services to lend support to tea industry businesses. From The Tea House Times bi-monthly publication (in print or digitally) plus eNews and blogs and publishing of other eBooks, books, and products; to our online education (TeaCourse.com, TeaEtiquetteCertified.com), to my in-person classes (TeaCourseFastTrack.com) and speaking engagements at trade shows nationwide, to traveling to countries of origin and representing their best interests back home on to the latest and greatest, NEW and ONLY online / virtual trade show to further serve the industry. Yes, if you missed the news, TeaTradeShow.com just launched with exhibitor registration open now and attendee registration ongoing. But, the show will open for attendee viewing on or about October 1. Right now we are in building stages of the "exhibits."
Do you remember the "A Day in My Shoes" blog series I ran quite some time ago? It was when I reversed roles with anyone in the industry willing to do so. I washed dishes in a tea room, shopped for the food, planned the menu, cooked, cleaned, served as a waitress, ran their gift shop in a friend's tea room, also served at a party. All over the course of a few days. Then I spent time with executives at Bigelow Tea. I spent time at the Tea Assoc. of the USA when Joe Simrany was still here along with Peter Goggi. I learned how to blend tea with Linda Villano at SerendipiTea. AND I also learned a lot about coffee by going behind the counter at Greene's Beans in Sparta and going along on coffee buying excursions to Royal Coffee NY.
Through all of these incredible experiences, I have made it my business to understand your business. I have become the listening ear to all who are in the business of buying, serving, or selling tea. They have all become family. I may not have walked a mile in each of your shoes, however, I have walked countless miles in the shoes of everyone in the industry collectively, to help find solutions, to lend an ear, to offer support, and most importantly to help market your businesses at little or no cost always saving you money and adding value by helping you to have a voice in the industry as well.
NOW - my heart is pounding, and I am bursting with pride as I launch my latest baby. Tea Trade Show is just that a trade show for the tea industry. It is not a live event. It is all online. Everything you can do in person at a trade show can and will be showcased online. Everything from visiting an exhibitor, to seeing and hearing who they are and what their products include on to how to best do business with people in USA and other countries; an online classroom taken from over 15 years of my own educational materials plus that of potential exhibitors who may also "speak"; to new product introductions, showcases, and much more.
Someone asked me, "won't that be difficult??" NO!! I have been producing online education and publishing online for years. Your job may be difficult in my eyes since I do not do it every day. Like washing dishes and serving tea or running a huge corporation with hundreds of employees. It is easy to you because it is what you do. Sure, we can all try to understand what it is like in someone else's shoes. I have tried to understand all parts of the tea industry but I cannot do it for you. What I CAN do is to connect all of you because I have a deep understanding of what you need. Because you all confide in me. Yes, you do!! You know it. How many of you have told me the ins and outs, the ups and downs, the happy and sad days of your business in the tea industry. Because I am that one non-competitor, odd-man out? ha or woman? I am here for you.
Countless people ask me everyday to suggest a supplier. Others ask me how they can gain more business. And some ask me to help them choose their packaging. To test their products before they even make it out the door. Yes. I do this all the time in addition to everything else. But HOW can I help more people? There are only so many hours in the day. This is why I have decided to start an online trade show. IT IS TIME. I have wanted to do this for many, many years. However, the time was not right. BUT IT IS NOW!!
If you missed the news announcement - click here.
If you missed our Q&A further explaining things - click here.
If you want to LISTEN TO ME describing the new online Tea Trade Show - click here.
If you want to talk to me personally, please email to request a time since as you can imagine, it is quite busy here as so many people are yelling hip-hip-hooray and asking for a personal meeting to plan their virtual space or a phone call. All exhibits MUST be set up by the end of September which means if you want to "exhibit" you must register NOW so we can have time to get it all built up before allowing the "attendees" buyers to "walk" or enter the online show. After we open Oct. 1, additional exhibitor registrations and attendee registrations will be accepted ongoing since the show will be open online all day, every day, all year. Exhibitors renew and pay once yearly. Buyers walk the show for free but pay a small fee for the classroom.
It has been awhile since I have posted a blog. As you can see it has been quite busy. I love, love, love this industry and am particularly happy so many of you who call me or send me beautiful cards and letters in the mail to tell me how I may have inspired you at some point. Thank you for that. My heart overflows. Thanks for sharing your tea love with me because now I will continue to share my tea love in more ways to help you. Connecting businesses and consumers has always been our tagline, but now we will connect more and more businesses to businesses to help them grow and to find more ways to then market those products and services to consumers.
Keep up the great work everyone!! I am always very impressed by your work and happy to be that one person you all turn to to share your dreams and excitement in the industry.
Let's get this party started! Register to exhibit at TeaTradeShow.com or email to set a call appointment please. I am over the moon excited for all of your potential business and the support and encouragement you have also provided me in return.
Happy Anniversary to us and thank you again!! With much love and appreciation for all businesses and consumers who love tea and everything good in life because of it.
For the Love of Tea. . .
~ Gail Gastelu, The Tea House Times
Automatically run a search for all posts by Gail Gastelu, HERE.
- - -

GAIL GASTELU is Publisher of The Tea House Times, Producer of TeaCourse.com continuing education and TeaEtiquetteCertified.com online tea etiquette certification. She also produces and presents Tea Course Fast Track in person. Gail provides numerous other products and services to connect businesses and consumers to everything tea. Gail lives in NJ with her husband and two children. Her motto is "Just Do It!"


- - -
Click for more eNews + Blog Archives
© All content + images copyright of news/blog providers.
- - -
NOTE: The inclusion of news or advertising in The Tea House Times publication, on our website, or in our online eNews does not constitute endorsement.
- - -
POSTS SPONSORED/PUBLISHED BY TheTeaHouseTimes.com
Weekly eNews is circulated via email. Join list at top of home page.
The Tea House Times is published 6x per year in print & digitally.
INFO - SINGLE ISSUES | SUBSCRIBE | ADVERTISE | CONTACT
SOCIAL MEDIA - Follow us @teahousetimes
EDUCATION OPTIONS-
TeaCourse.com | TeaEtiquetteCertified.com | TeaCourseFastTrack.com
ONLINE TRADE SHOW - TeaTradeShow.com
SHARE THIS ↓