Toastmasters Podcast #101: Introducing Ellie Kay, Toastmasters' Newest Accredited Speaker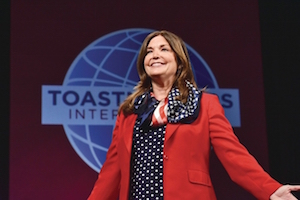 [26:58] Ellie Kay, ACS, ALB, is now one of only 67 Accredited Speakers (AS) in the world. Ellie received the prestigious AS designation at Toastmasters' 2015 International Convention in Las Vegas.
Greg and Ryan speak with Ellie about her unique and varied career as a speaker and author, her decision to pursue the AS designation, and about how Toastmasters fits into her life today.
Copyright The Toastmasters Podcast - https://www.dowellwebtools.com//tools/bg/Bo/tmpodcast