Toastmasters Podcast #130 2017 Newly Accredited Speakers: Part 1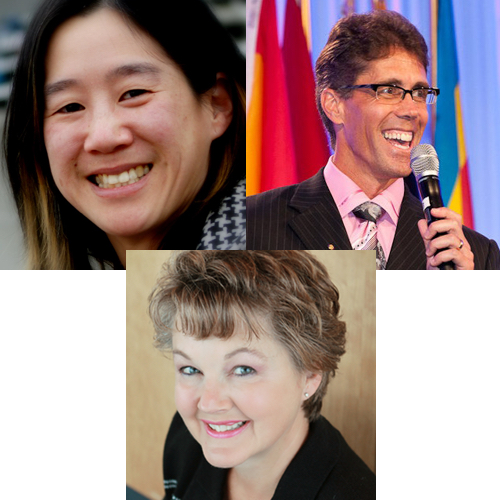 [53:22] On August 26th, 2017 at the 86th Annual Toastmasters International Convention in Vancouver, Canada, a record six Toastmasters earned the Accredited Speaker (AS) designation bringing the total number of designations to 75. In the first part of a two-part episode, Greg Gazin speaks with three of the six, who are all from Canada: Angela Louie, DTM from Vancouver, British Columbia (left); Freddi Dogterom, DTM, from Lethbridge, Alberta (lower center) and Joe Grondin, ATM-G, ALB from Moncton, New Brunswick (right). You'll learn about these three extraordinary and fascinating individuals, their AS journey and a few choice tips they learned from their presentations.
Click on the links to visit the individual AS Speaker spotlight page where you can learn a little more about them and how to contact them. You can also watch the Accredited Speaker finals in its entirety at Toastmasters On Demand.
Learn more about the Accredited Speaker program.
Copyright The Toastmasters Podcast - https://www.dowellwebtools.com//tools/bg/Bo/tmpodcast