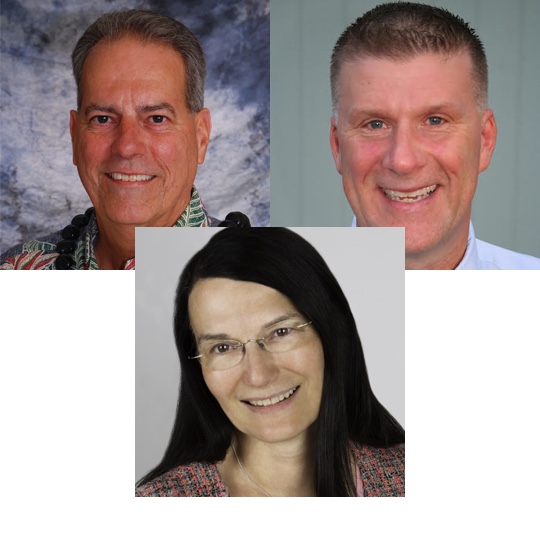 On August 26th, 2017 at the 86th Annual Toastmasters International Convention in Vancouver, Canada, a record six Toastmasters earned the Accredited Speaker (AS) designation bringing the total number of designations to 75. In this second part of a two-part episode, the hosts speak with the final three newly-designated Accredited Speakers:
Robert Cravalho, DTM
from Honolulu, Hawaii (left);
Donny Crandell, ACS, ALB
from Reno, Nevada (right) and
Clare Crowther, ACS, ALB
from Elloughton, Brough, UK (lower center). Listen and learn about these three extraordinary individuals, their AS journey and a few choice tips they learned from their presentations.