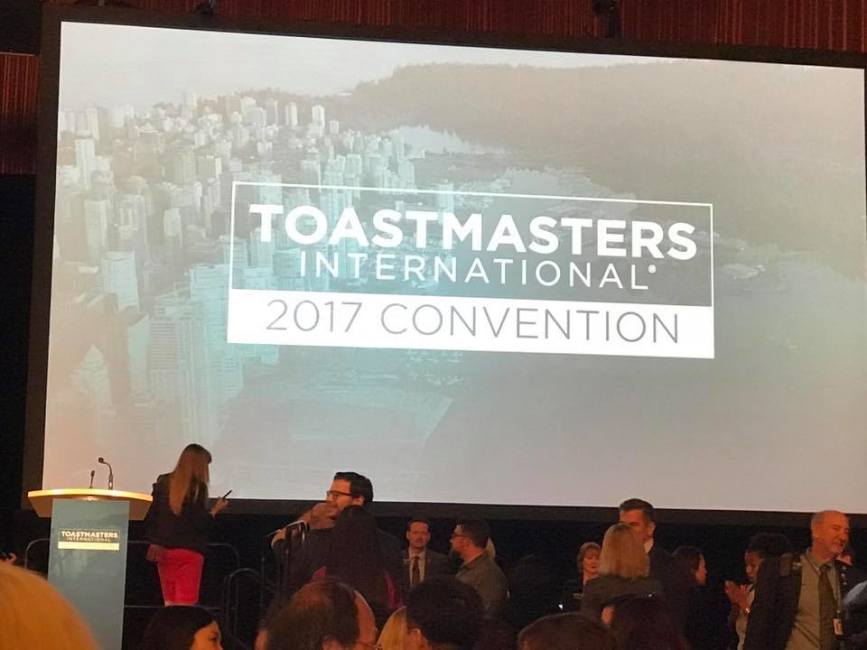 [19:38] In this episode, Greg speaks with the attendees from the floor at the 2017 International Convention in Vancouver. You'll learn about who they are, where they come from, their experiences, takeaways and their favorite highlights of the convention.
You'll hear from Toastmasters from all around the globe, ranging from local Toastmasters to others who trekked up to 40 hours to get to Vancouver to attend the premier event. Some are new Toastmasters, joining within the last month and others have been members for decades.
If you've never attended an International Convention, listen to what the attendees have to say. There are so many events and activities packed into the four-day event and there's truly something for everyone.
Podcast Episode: Toastmasters Podcast #140: International Convention Attendees Share Their Stories
---
Our Sponsor:
Life Mastery Online Course
If life had an instruction book... this would be it.

I have put together an intensive online course on Life Mastery based on decades of research and experience. I invite you to participate at 90% off the release date rate while I complete all the lessons, with the expected completion by the end of 2019.
In this course, you will…
Learn how to really connect with others
Learn the tricks to having strong relationships
Learn what you need to know about your health and staying fit
Learn how to increase your overall well-being
Learn how to be better person
Learn how to be a responsible member of society through improving your critical thinking skills
Learn how to be more creative
Learn how to sell
Learn how to handle money—and make more of it
Learn about the major religions of the world
Learn about getting a job—and creating one
Learn about success and how to achieve it
And more
This course is a result of the continued research that suggest adults in the United States today are woefully unprepared for today's social and professional environment. People struggle with effective communication, relationships, weight and health issues, depression, life purpose, achievement, discerning fact from fiction, selling ideas to others, earning enough to live comfortably, finding jobs, and overall peace of mind. These are problems that get in the way of living a happy and fulfilling life when one's energy is spent on just trying to get by. This course addresses each of those problems, and many more, with the goal of helping you avoid those problems while focusing on what energizes you most.
By the end of this course, you will be on the right track to designing the life you want to live, and living it well!
Dr. Bennett is available for interviews and public speaking events. Contact him directly here.